 One of Southeast Alabama's premier outdoor concert venues, Big Creek Amphitheater is a 5,000-plus natural-seat concert venue that has played host to mainstream rock and country performers.
Big Creek Amphitheater is located at The Crossing At Big Creek on US Highway 231 South, 8 miles
south of Dothan, Alabama.
ALL GUESTS ARE SUBJECT TO SEARCH AT ANY TIME.
TERMS & CONDITIONS
All sales are final.
No refunds or exchanges.
All ticket holders must have a ticket, no matter what age.
The event is rain or shine.
Resale and transfer of tickets are prohibited.
No re-entry into the venue.
All times and artists are subject to change.
Accessible seating is available.
Chairs & Blankets Not Allowed in the VIP PIT area.
No pets (service animals must have proper identification).
No fireworks or explosives.
No bags of any kind (except those listed on the allowed item list).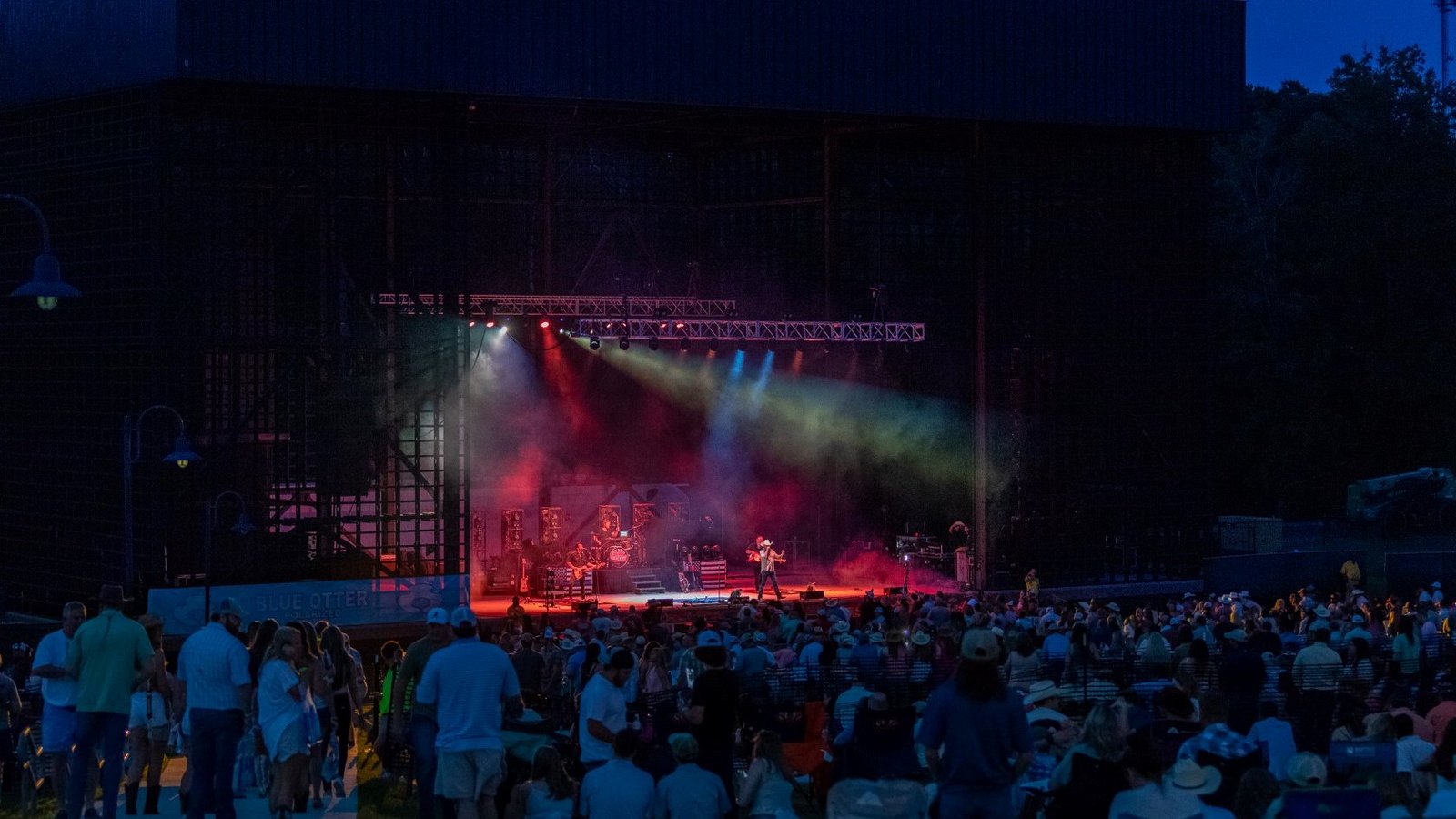 BAG POLICY
All bags must be clear. For the safety of our patrons, our security team will only allow clear bags into the event. Approved Bags:
Small clutch bags, do not exceed 5.5" x 8.5".
Bags that are clear, do not exceed 12" x 6' x 12".
One-gallon clear plastic bag.
CODE OF CONDUCT
We would like to remind fans to be safe and have fun! At The Crossing At Big Creek in Cottonwood, AL our goal is to provide a safe and comfortable experience for all attendees. Fans can always expect to be treated in a consistent professional manner by all event personnel. The safety of attendees is our number one priority.
Big Creek Amphitheater Guidelines
To ensure the safety of all patrons and guests, Big Creek Amphitheatre has created the following code of conduct and policy guidelines. Please review and follow the rules and policies below as failure to abide by them may result in expulsion from the venue without a refund. If you have any questions,
please contact us here.
Ticket holders under the age of 16 must be accompanied by an adult 25 years of age or older. No coolers tailgating or overnight parking or camping. No outside food and drinks including alcohol. No firearms, weapons of any kind knives, including pocket knives. No drugs and drug paraphernalia. No spray paint, markers, or sharpies. No tents of any kind. No laser pointers, flags, or flag poles. No umbrellas. No professional cameras or video/audio equipment. No backpacks, fanny packs, or purses.>Any item deemed inappropriate by event staff.
ENTRY CONDITIONS
Guests are encouraged to leave prohibited items at home.
All guests and their belongings are subject to search.
The prohibited items list is subject to change at any time.
Security personnel reserves the right to make the final determination on allowed and prohibited items as well as reserve the right to deny entry to any guest.
THE FOLLOWING ACTIONS WILL RESULT IN IMMEDIATE REJECTION WITHOUT A REFUND. SOME ACTIONS WILL RESULT IN A LIFETIME BAN FROM THE VENUE AND POSSIBLE CRIMINAL CHARGES.
Underage drinking.
Delinquency of a minor.
Irresponsible use of alcohol.
Refusal to follow event safety policies.
Moving or tampering with viewing area barriers.
Public nudity or urination.
Accessing restricted areas without proper passes.
Taunting, abusive or disruptive language, and obscene or offensive gestures, imagery, or symbolism.
Fighting or engaging in any action that may harm, endanger, threaten, or bring discomfort to anyone.
Engaging in sexual behavior in public.
Possession, use, or sale of any illegal drugs.
Damage, destruction, vandalism, or theft of any property.